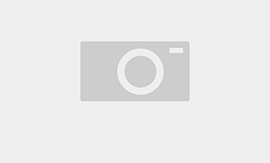 What Jobs Can Digital Marketers Have in The Metaverse?
Why should I pay attention to the metaverse?
First of all, like most new concepts or playfields in the digital arena, if you don't keep up with the changes, you will fall behind as a digital marketer.
Secondly, by 2024, experts predict that the metaverse market will be worth a far from modest $800 billion.
As the adoption of immersive technology continues to rise and the engagement of existing social media spaces like Facebook begin to wane, connecting with consumers in new, more personalized ways will become essential to spark real engagement and offer a level of value that inspires loyalty.
Utilizing the likes of gamification, augmented reality (AR), and virtual reality (VR) and getting creative with these highly-experiential mediums will prove the most effective way to win over the new wave of digital natives—including gen Z and the emerging generation alpha.
What jobs will exist in the age of the metaverse?
Now that you're in the metaverse mindset, let's look at three of the jobs that are likely to exist in this new immersive digital landscape.
1. Metaverse ecosystem manager
Average salary: ca. $88,000
While people like Mark Zuckerberg are placing an enormous level of investment into the metaverse, for this brave new digital atmosphere to operate seamlessly, a number of related technologies, platforms, and innovations will need to mesh together without any snags.
That said, user experience (UX) designers and marketing campaign or project managers with technical knowhow could position themselves as ecosystem managers, tying together tools, concepts, and relevant stakeholders to ensure smooth, frictionless, and safe segments of the metaverse.
This branch of the metaverse ecosystem is likely to open up a raft of associated roles under its umbrella, including:
Metaverse developer
Metaverse architect
3D artist or design specialist
2. Metaverse storyteller
Average salary: ca. $48,000 to $75,000
Brand storytelling is an essential component of content marketing—and in the metaverse there will be more scope for telling inspiring, immersive, and mind-blowing narratives than ever before.
In the realm of extended reality (XR) which encompasses gamification, AR, and VR, metaverse storytellers will be responsible for identifying key content marketing opportunities through gaming platform collaborations (e.g. in-game purchases or branded quests or challenges) and immersive experiences, such as time-traveling narratives (like National Geographic's Explore VR or The Walking Dead's: Saints and Sinners) and virtual product collection walkthroughs.
With so many platforms, touchpoints, and dimensions to play, the sky really is the limit for the metaverse storyteller. If you're competent in content marketing, getting up to speed with immersive storytelling concepts could lead you on the path to metaverse marketing glory.
3. Metaverse community manager
Average salary: ca. $58,000
The existing role of digital community manager is vital for keeping dialogs open between the brand and the consumer while uncovering fresh trends and insights that could drive innovation. Social media marketing executives also hold the same weight across a wide range of platforms.
In the metaverse, the role of community and social media manager or executive will move to another dimension, quite literally, with a host of extended reality touchpoints to cover and explore.
Creating avatars and tapping into virtual worlds, community managers will play alongside immersive gamers while sparking up conversations, act as virtual brand tour guides, and offer a layer of personalization that was once unfathomable—but is now the order of the day.
So, these are the three areas of the digital marketing universe that are likely to open up the most opportunity as we hurtle towards the era of the metaverse, but as the landscape continues to evolve, new roles will no doubt emerge on a regular basis.
To get prepared for the marketing in the not so distant future, read our guide to the digital marketing skills you will need in the metaverse.
How do I look for jobs in the metaverse?
In addition to understanding the skills you will need to hone in the metaverse and choose a potential niche: to thrive in the new digital world, getting immersed in it for yourself is more than advisable.
By keeping up with the latest trends and news, examining the campaigns, concepts, and content of leading brands across industries, and testing out various tools, platforms or games, you will get well and truly under the skin of how people are looking to connect with brands in the metaverse.
If you get into the metaverse mindset, you will not only gain the confidence you need to seize new opportunities, but you will also come across professional connections that will lead to fresh roles or vacancies you can apply for in the sectors of your choice.
Metaverse jobs with no experience required
One of the best features of the metaverse is that as it's such a new landscape, the professional playing field is fairly even.
When applying for a prospective metaverse job, examine the spec and description in detail and consider how you might set about using these skills in the metaverse. Carry out your research on the subject, gain any relevant experience you can, and you will stand a fighting chance of landing a lucrative, and rewarding, role.
Metaverse jobs for remote workers and freelancers
Believe it or not, brands and businesses are already hiring remote and freelance talent for metaverse-based roles.
Carry out your research to see what roles are in demand right now and take the time to optimize your professional profiles (and pay attention to your online reputation) so you can attract the right businesses or land rewarding metaverse job roles.
To inspire your efforts, here are the kind of remote or freelance roles brands are advertising at the moment:
Metaverse marketing manager
NFT and gaming marketing manager
Metaverse business strategist
Strategic metaverse campaign manager
Before you start job hunting in the metaverse, gaining new digital marketing skills will put you in the best possible position.
Get yourself metaverse-ready and gain the skills to significantly boost your prospects by enrolling in our professional diploma in digital marketing.