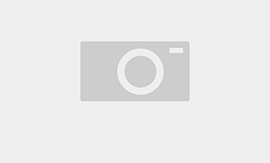 Spend your free time learning interesting things.
Wise Bread readers are masters at saving more and spending less. You know how to shop smart, how to stretch a budget, and how to find the best deals on just about anything.
But what about when you want to cut loose and relax?
Life, after all, is about balance and having some hobbies is a key component of living a happy, healthy life. If only those hobbies weren't so expensive.
Fortunately, there are plenty of ways to stay true to your frugal principles and still have a good time in the process.
Here is the following ways:
Read a good novel, or a self-development book
Reading should be your go-to habit when you have free time on your hands. Reading expands your knowledge and keeps you up to date with new developments in your career. Not to mention that the news and knowledge you gain will make you an interesting person at parties and social gatherings!
Utilize your free time for learning. It will help you professionally and personally. Create a free-time reading list and go back to it each time you've a few hours to kill.
Keep your mind, knowledge, and memory sharp with a self-development book or biography, if fiction is not your cup of tea, and you'll get two benefits in one.
Write/Blog/Live Tweet
If you think you're as a good a writer as Shakespeare, why not make your own attempts at it?
Even if you don't, writing is an excellent way to spend some time. It doesn't have to be anything formal you will submit to a publishing house. Do it for fun, do it to sharpen your writing skills, and nurture your creativity!
Try guest blogging on anything you're passionate and knowledgeable about — from Star Trek to the Kawaii Japanese culture. Live tweet a special TV or sport event or blog to get those thoughts and feelings out of your system and into the wider world.
Learn a new language
You've probably heard this tip a thousand times, but being bilingual offers many cognitive, social, and professional benefits. It's a shame not to even try it at least!
Just think of all the French movies you will get to enjoy without having to read the subtitles.
Take a course
You know how you always thought you were destined to be a philosopher? Even if your degree says MBA, you can always go nurture your passion for philosophy by enrolling in a free academic class. Look for one of the courses offered by many high-profile universities including Harvard, MIT, Yale, and more.
Volunteer
Share your time, skills. and knowledge with people who need it. Check volunteering opportunities at your campus, school, or community and you will find one you will be able to contribute through.
The possibilities for projects and learning are limitless. Make an annual list of things, skills, and activities you want to accomplish and make sure you check one after the other each time you have free time to spare.